Following our recent wedding celebration (which you can read all about here), we were in need of some serious rest and relaxation. With so many incredible honeymoon destinations available, it's hard to pick just one! Our criteria were as follows:
Warm and near the ocean

Lots of activities available (we're not really the type to sit on the beach for a week)

Off the beaten path

Relatively inexpensive

Tasty food readily available

Unique culture to experiece
We spent hours researching and trying to decide between Sardinia, Croatia, Madeira, Corsica and more before eventually settling on the Azores – a Portuguese archipelago located in the middle of the Atlantic ocean. We spent five glorious days on the beautiful island of Sao Miguel. It ended up being exactly what we were looking for – there's interesting history, glorious coastlines, a diverse range of activities available, and excellent food. In addition, it's a easy five hour flight from Toronto or Boston, so we were able to spend less time traveling and more time exploring. We were not at all disappointed by our choice and we truly can't recommend this gorgeous island enough – we're already plotting a return trip. Below are some highlights from our time spent on Sao Miguel.
Canyoning
We had a blast on our half day Canyoning trip in the North Eastern part of the island. We found a small group tour through Azores Adventure Islands, a company that leads small groups on hikes, bike rides, kayak trips and more. After gearing up in wet suits, helmets and special boots our group of eight hiked for about 45 minutes before commencing a series of jumps, rappels, slides, and swims through the Azorean forest. It was a truly unique experience and we were able to see parts of the island that we wouldn't have been able to see any other way. Our guides were fantastic and the group dynamic was great. Our only regret is that we didn't do a full day canyoning trip… next time!
Hot Springs
As incredible as our wedding weekend was, it was certainly not free of stress. Luckily, Sao Miguel is home to many fantastic natural hot springs that helped melt away the tension.
Ponta da Ferraria is located on the western tip of Sao Miguel. Though the drive there was riddled with small roads and switchbacks, the scenery was truly breathtaking. Every time we turned a corner, we would get a stunning view of the coast – volcanic rocks jutting into the ocean and tall cliffs topped with vibrant green grass. After conquering the switchbacks, we arrived at Termas de Ferraria – a spa fed by the thermal springs it sits on. We indulged in an incredible Azorean Stone Massage and soaked in the Jacuzzi and floating pool. If we return, we will absolutely return for massages (they were magnificent!), but we probably won't pay extra for access to the spa area. Instead, we'd skip straight to the natural pool that is steps away from the spa area. Ocean water mixes with fresh water from a hot spring to create a pleasantly warm swimming area. When we visited, there were a mix of local families and tourists enjoying this natural wonder. We were there during high tide, so the water was fairly cool (though much warmer than the surrounding ocean). We'd like to go back during low tide to experience the full effect of the hot springs!
Poça da Dona Beija
These mineral hot springs are located in the lovely village of Furnas. There are 5 thermal pools of varying temperatures, sizes and depths. The surrounding landscape is well manicured making it a very pleasant environment in which to enjoy the pools. Entry to Poça da Dona Beija was a mere 4 € plus a few extra bucks for a locker and a hot shower. We definitely recommend rinsing off when you get out of the baths and bringing a plastic bag for swimsuits as the mineral water will stain your clothes and skin orange!
Catamaran Tour
We booked a sunset catamaran tour several months in advance and were really looking forward to getting out on the ocean. Unfortunately, the day that we selected was quite blustery and the skies were threatening rain. Our fabulous captain, Luis, asked if we'd like to reschedule for another day, but since we were heading to the other side of the island the next morning, that wasn't really an option for us. So, we took our chances and headed out to sea! I guess we were the only ones who weren't scared off by the chance of showers, because we had the whole boat to ourselves! The front of the boat had a net suspended over the water where we spent the whole 2.5 hour ride. It was wonderful! Luis treated us to some Azorean wine and snacks as we watched the sun sink below the horizon. We were hoping to see dolphins, but only got to glimpse a few fins when we pulled out of the harbor… yet another reason to return!
Other activities we enjoyed:
Biking from Ponta Delgada down the coast to Lagoa and discovering beaches and oceanside swimming pools along the way.

Hiking the "Faial da Terra – Salto do Prego" trail, which was highlighted by a gorgeous waterfall and bridges through the tree tops. More information on hiking in Sao Miguel (including maps, pictures and more) can be found here.

Walking along Praia de Santa Bárbara, one of the most beautiful beaches on the island.

Popping our heads into churches and wandering through parks and pedestrian streets while exploring Ponta Delgada.

Driving to the spectacular Lagoa das Sete Cidades, a twin lake situated in the crater of a dormant volcano. There is amazing hiking in this area that we'd like to take on when we come back!

Picnicking on the banks of Lagoa Furnas, a lovely crater lake with geysers nearby.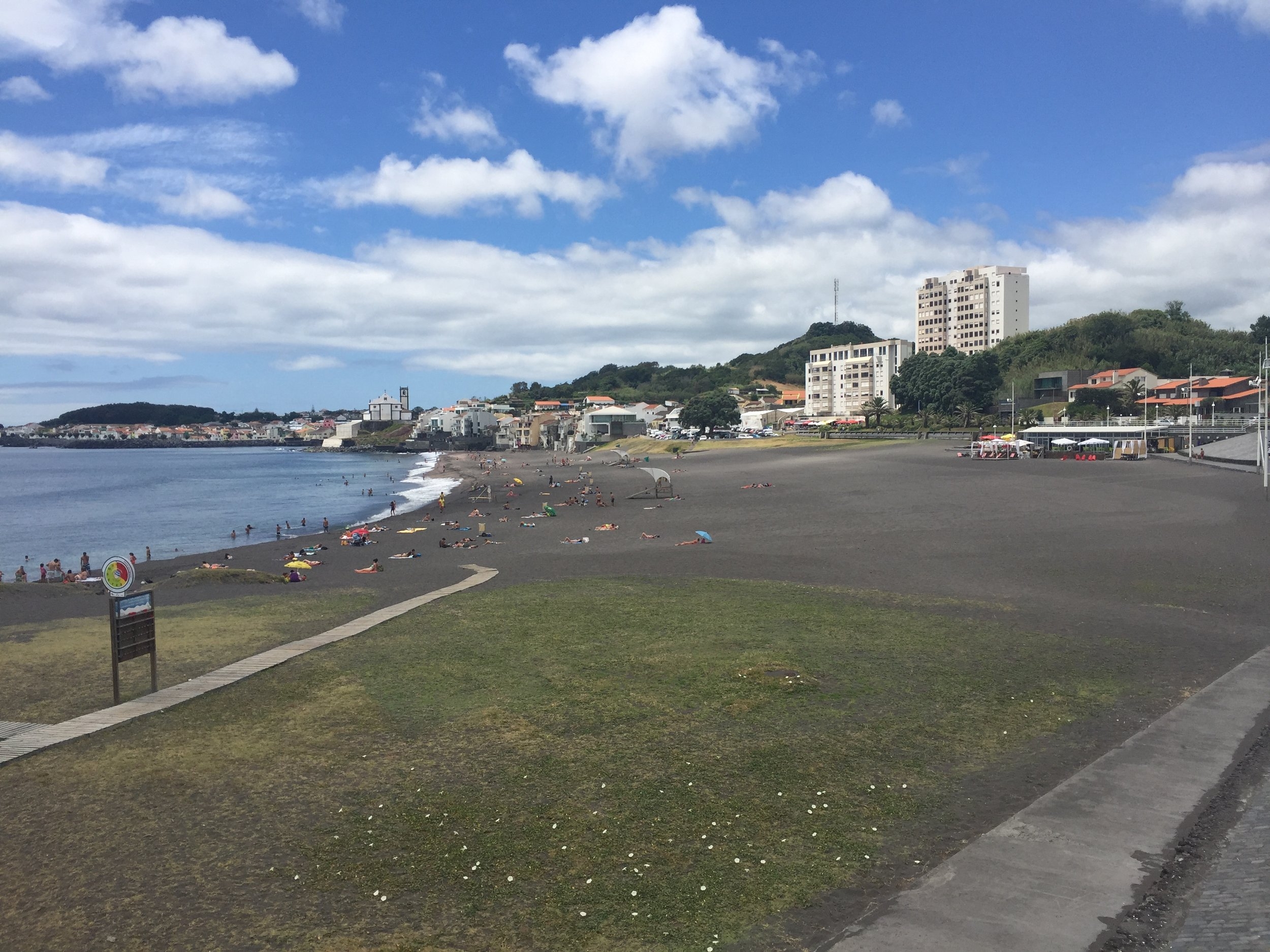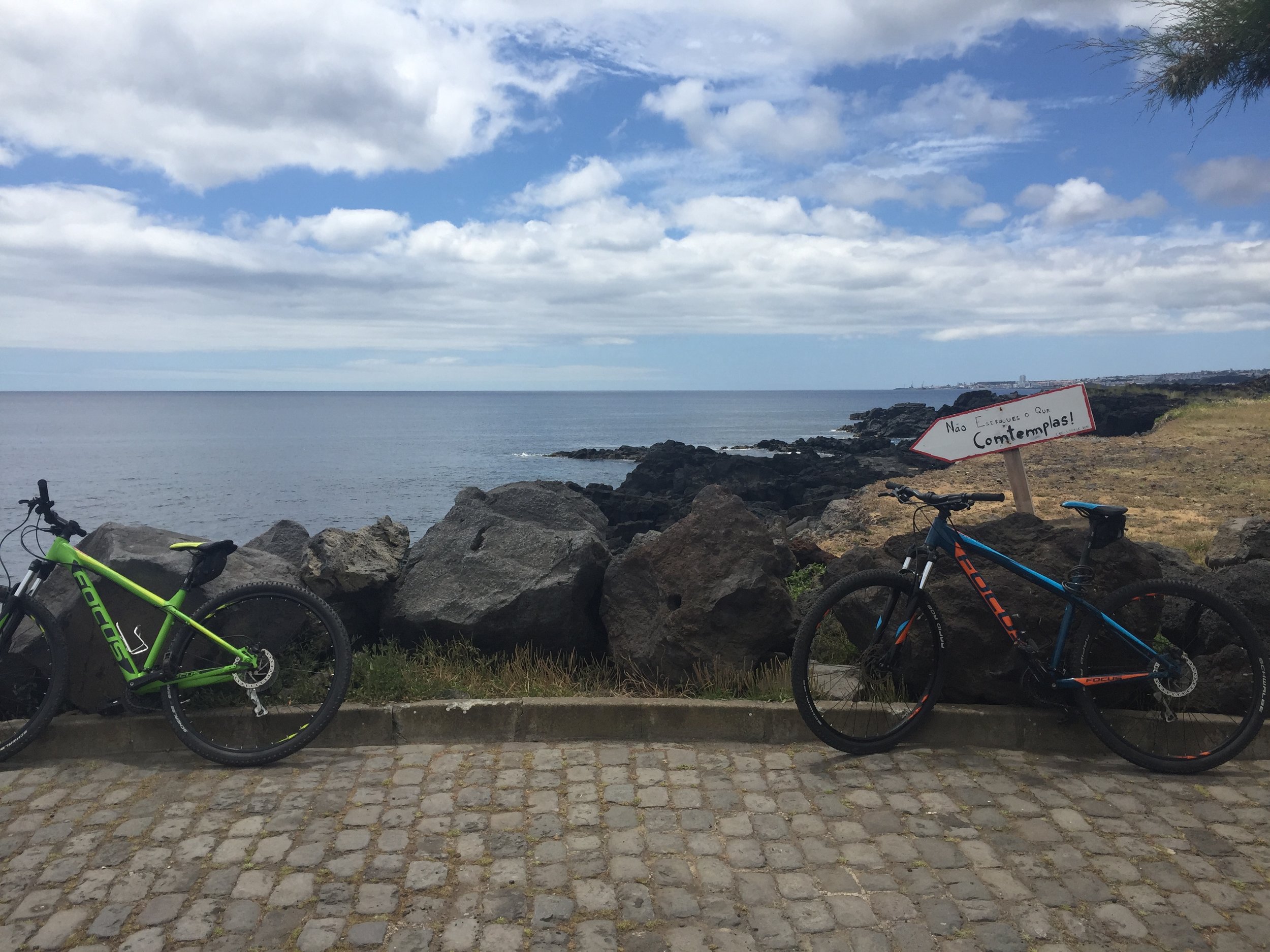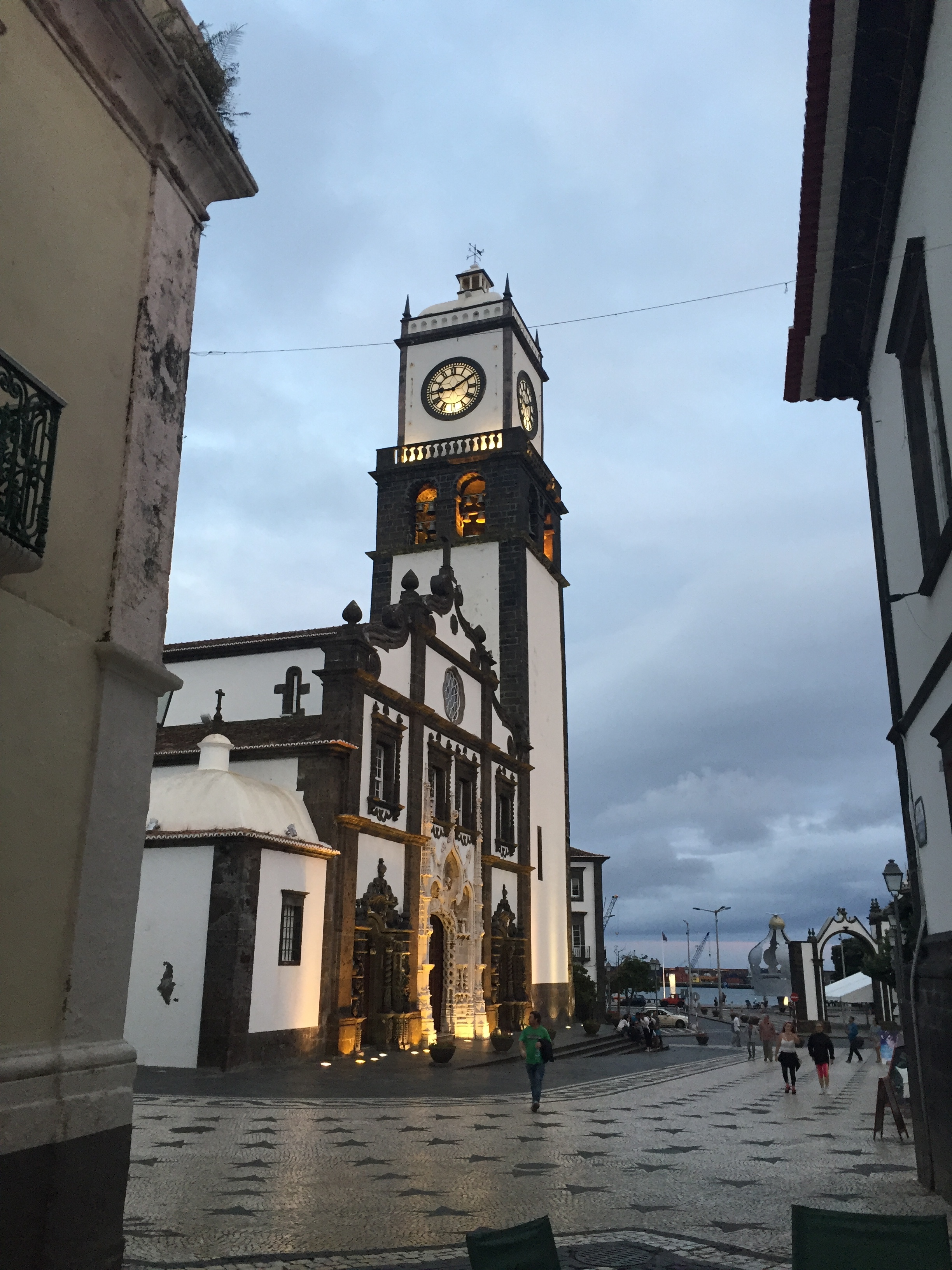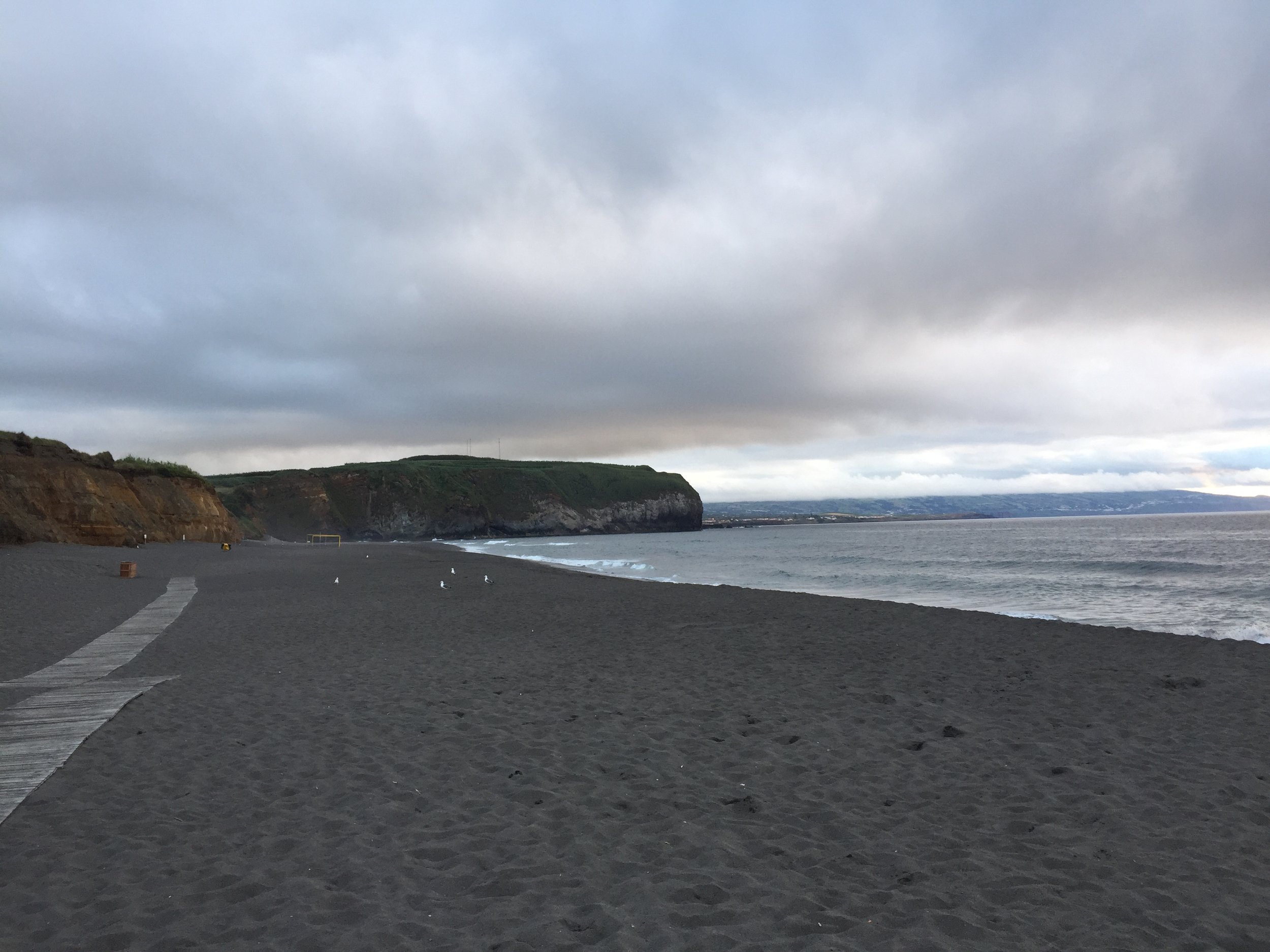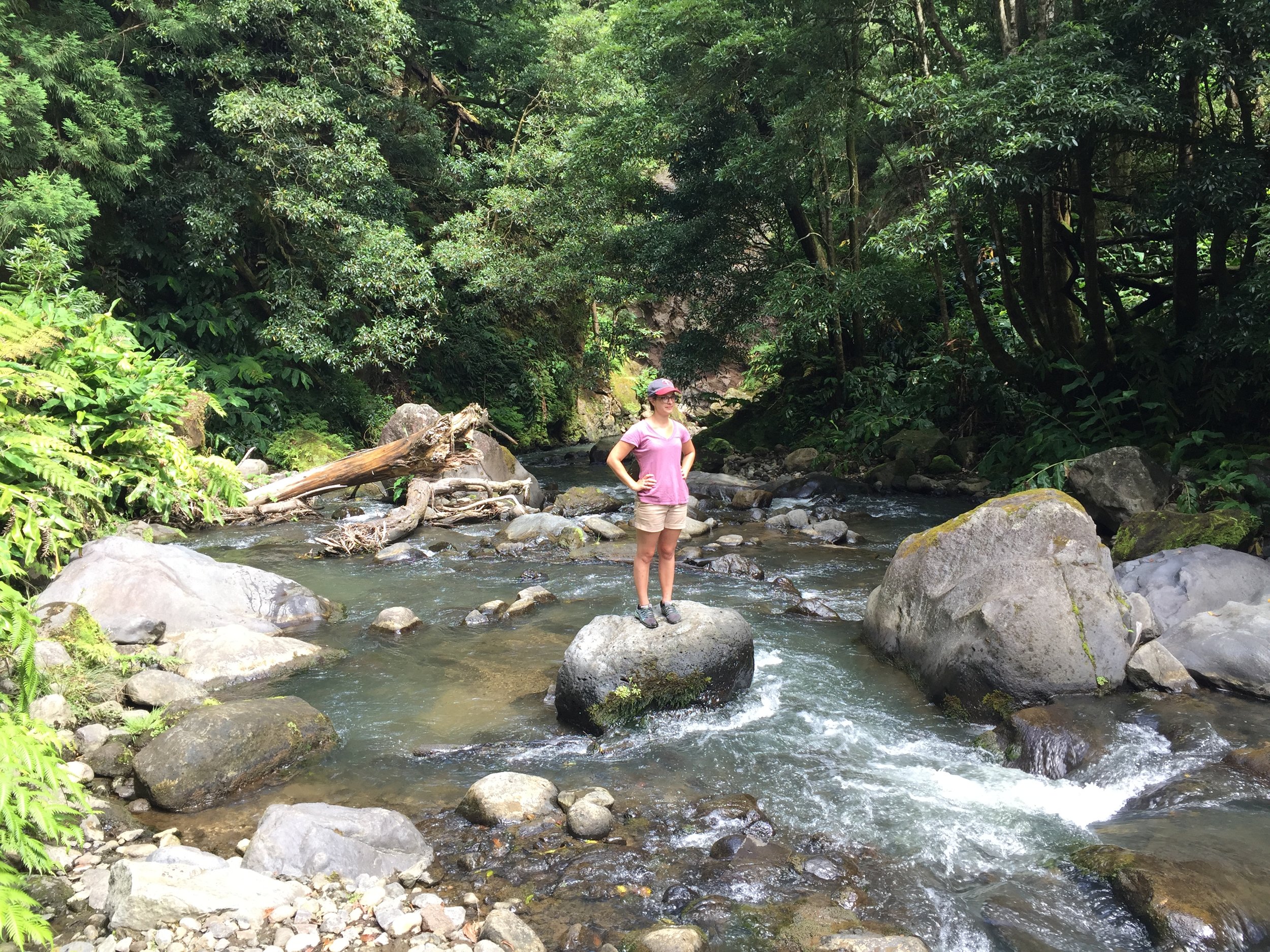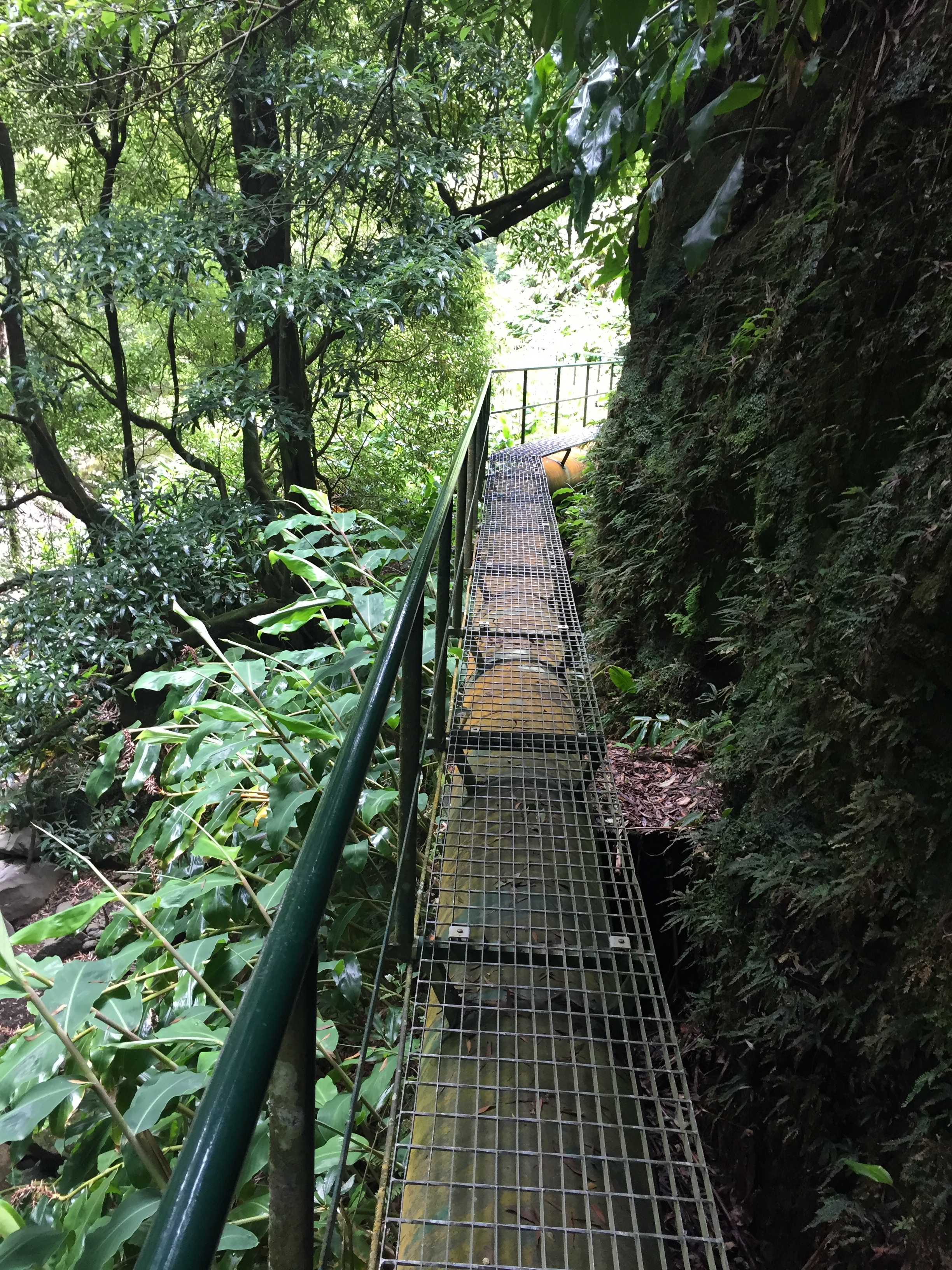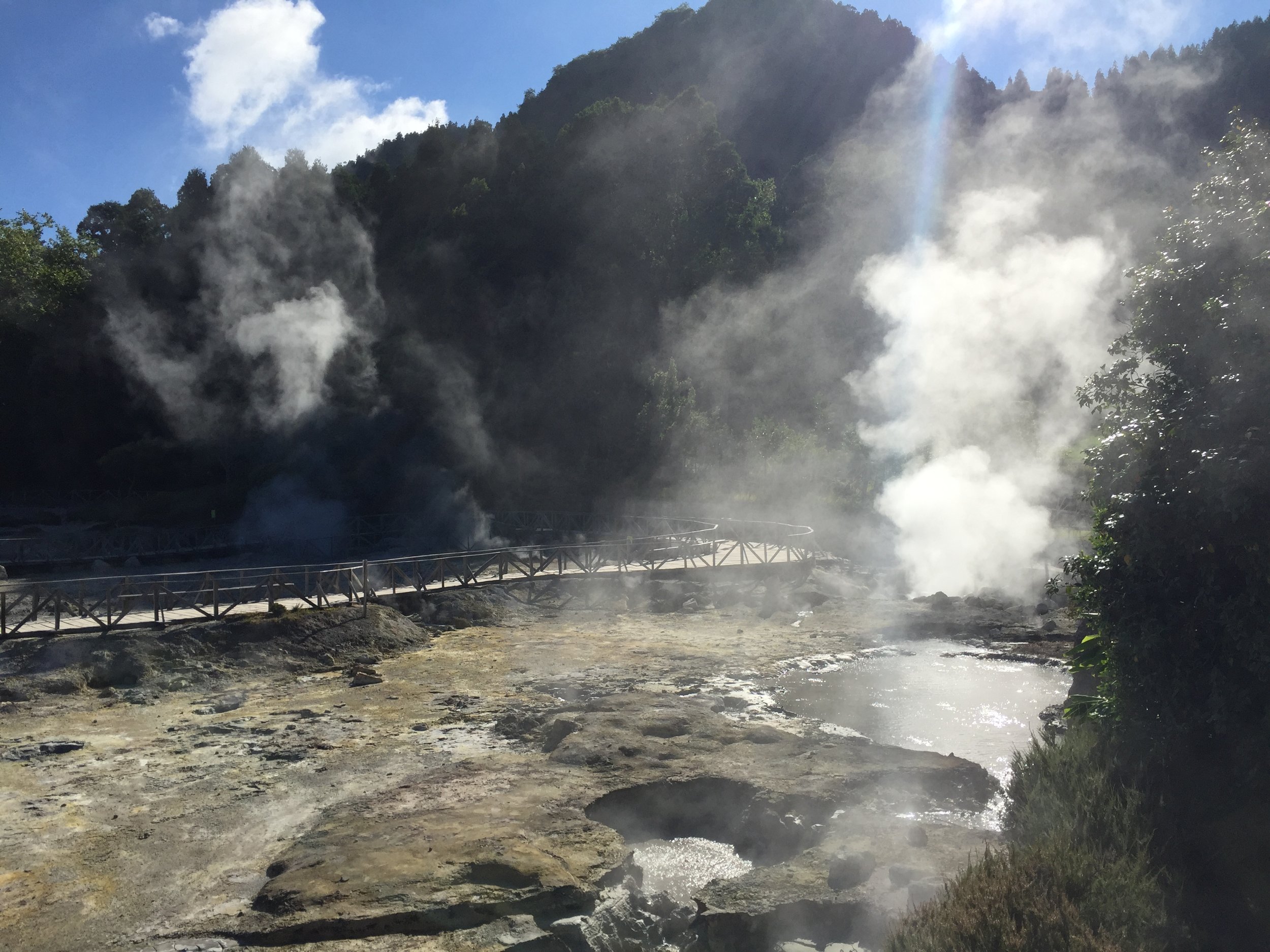 If you're looking for an island adventure, we would highly recommend that you look into the Azores. Need help planning your trip? We can help with that! Contact us at betsy@eurotravelcoach.com so that we can build you a custom itinerary. Are you planning a trip anywhere in Europe? We can help with that too! Remember that we are always available to you and your friends and family for custom trip planning to Italy, France, Ireland, England and all of Europe. We also still have spots available on our small group trip to Tuscany and our small group trip to Piedmont! We'd love for you to join us! Let us help you make your travel dreams to Europe come true!
Within the next couple of weeks, we'll post another blog detailing our accommodations and some of the fabulous food we enjoyed on our trip (Whole grilled fish! Delicious bread! Stew cooked using volcanic heat!). Keep an eye out for this blog and more from the Euro Travel Coach team.